It's out! Google has released its annual Year in Search list which catalogs the most-searched terms and popular topics people looked up in the year 2017. One look at the report for Indian region and you can figure how obsessed the country is with cricket and Bollywood (and we aren't even talking about the #Virushka wedding!).
The top 5 overall Google search queries for 2017 in India were: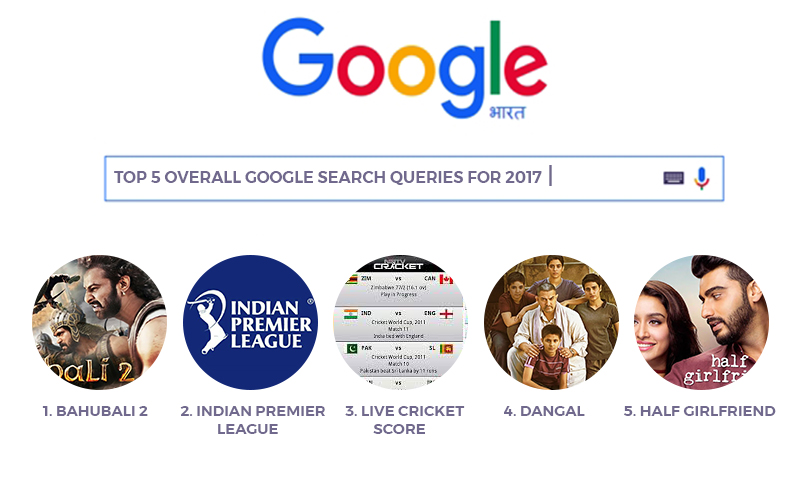 An interesting observation that the report brought to fore is how more and more people on Google mirrored real-world needs by asking 'how' to accomplish certain tasks. So, while the Indian government had most people scurrying to find how to link their Aadhaar numbers with their PAN cards, a majority chunk also wanted to know how to book a Jio mobile phone or join the global crypto-currency bandwagon by buying a Bitcoin.
These are the top 5 'how' searches in India from this year: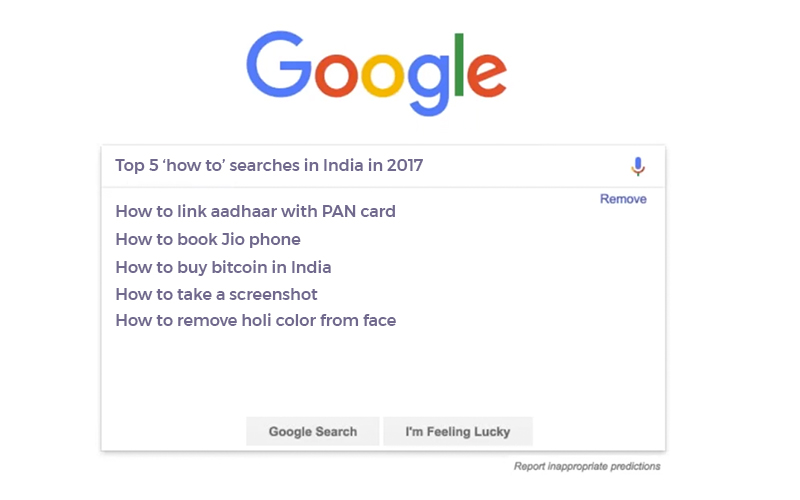 For marketers, the 'Near me' search items would prove to be particularly intriguing. Consumers are increasingly looking for local businesses they can trust.
The most-searched 'near me' queries in India in 2017 were: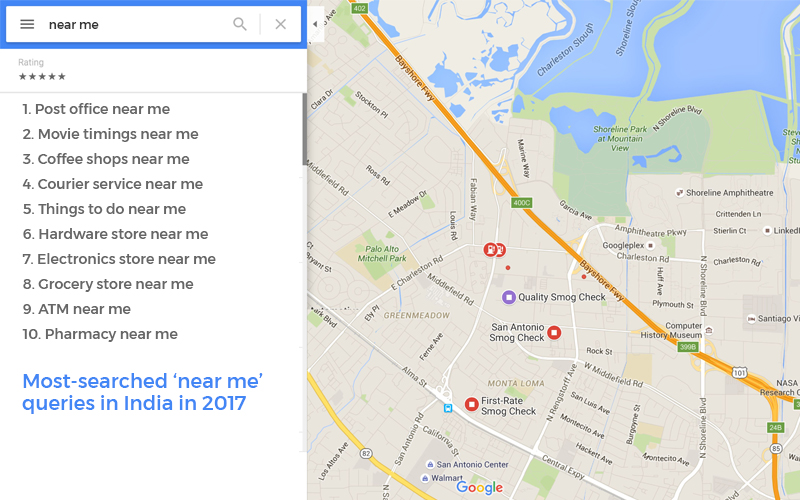 So, if you are a local business owner dealing in any of the above-mentioned sectors, having a competent local SEO strategy should have seen you fattening your bottom lines. This would be especially true for businesses that would have populated and optimized each section of their Google My Business listing, and encouraged their visitors to leave an online review. You can find several easy and useful tips for acing local search by reading our blog: Your guide to being found: Local SEO strategies for SMBs
Among the top 'What is' queries this year, GST and bitcoin dominated the mindscape of people. The other three trending themes in the top 5 of this segment were jallikattu, BS3 vehicle and PETA.
The news items that captured our attention in 2017 were as follows:
Indian Premier League
ICC Champions Trophy
CBSE results
UP election results
Goods and Services Tax
You can check out the complete list of Indian search terms on Google by clicking here.