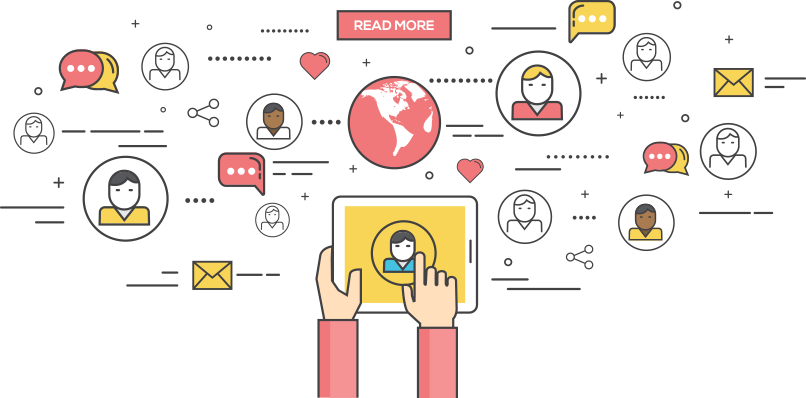 Social Media Marketing (SMM) Services
Social media is an incredibly powerful tool which has transformed the way a business interacts with its customers. It is fairly easy to set up a social media account and start posting content. But do you really know where the opportunities for your business lie? Are you aware how your audience may behave to different kinds of content? And do you have the content that would create a buzz around your brand?
Creating a social media account may be simple; creating a result-oriented strategy for effective social media marketing is not.
Social Media Marketing Packages & Pricing
Below You Will Find Our Social Media Management Packages:
Facebook Cover and Profile Pic
Creation
Video Posting (Provide by Client)

Call to Action Button Creation

Creation of Facebook Polls/
Quiz's
Instagram Analytics Monitoring
Video Posting (Provide by Client)
Creation of Showcase Page
Invite Connection to Like Your
Page
Twitter Analytics Monitoring
Active in Trending Hashtag
Channel Pic & Cover Pic Creation

Video Optimization (Video
Provided by Client)
YouTube Analytics Monitoring