Google has made a major change in the way users see results in Search and Maps on mobile devices. Seeing how one in five queries on the search engine giant is related to location, Google will now serve results based on the user's location. This location will be automatically detected through the user's IP address and will be promptly displayed at the bottom left corner of the screen.
This means, even if a user tries to customize the results by changing the country code top level domain names (ccTLD) – like google.ng for Nigeria or google.fr for France – Google will still serve the country service that corresponds to the user's current whereabouts. If someone still wants to change the region of search, the option to do that has been embedded into 'search settings' – making the process longer (and more annoying) than just changing the ccTLD.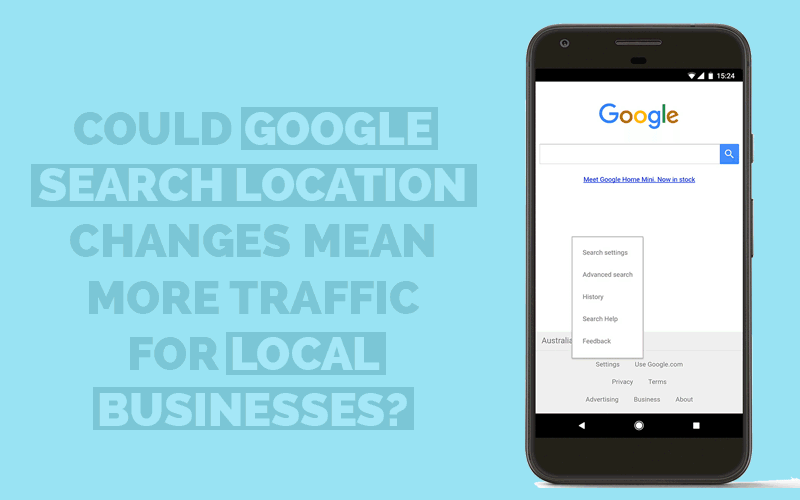 "So if you live in Australia, you'll automatically receive the country service for Australia, but when you travel to New Zealand, your results will switch automatically to the country service for New Zealand. Upon return to Australia, you will seamlessly revert back to the Australian country service," the company explains in a blog post, detailing how the move to provide locally relevant search results translates into serving the user with the most accurate information.
To be clear, the move has not been welcomed by all user groups. Those who would specifically change the domain name to see results tailored to a particular location (like people working abroad) are largely irked on having to go through a complex process to do the same thing now.
Users have also been pointing how the change is a new technique for Google to add more advertising dollars to its kitty. Because even though the company hasn't specified it in so many words, this change will basically ensure that more local ads are served to users looking for a particular product or service.
But from a local business' point of view, Google's quest to provide its users with the most useful and location-aware information based on the search query could actually translate into higher website traffic. This would happen, of course, provided that the business owner has got its local SEO strategy bang on. What do you think? Is this move yay or nay for local businesses?