Social media management takes time. In fact, it is so time-consuming that big brands usually have to dedicate a whole team to it. After all, social media management is not only about posting content at a scheduled time. The posts need to be customized for different platforms, you need to monitor all social media mentions, send out replies to customers, generate analytical reports for supervisors, manage paid advertisements, and more.
If you think about it, these things can be pretty overwhelming for marketers. Luckily, there are a host of social media management tools available in the market today to help marketers streamline their workflows. Here we present our top picks for the job:
Hootsuite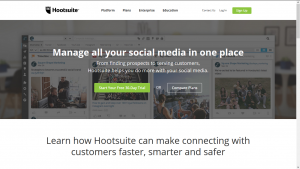 This popular social media management tool is used by millions of people across the globe, and with good reason. The all-in-one platform gives you a wide-angle view into everything you need for successful social media marketing – access to 35 different social media networks, integration with programs like Salesforce, post scheduler, link shorteners, work assignment to different teams, analytics and insights, et al. The main dashboard is where all the action happens, so you don't need to sign-in to different accounts. Quite perfect for a social media market company that handles multiple client accounts.
Buffer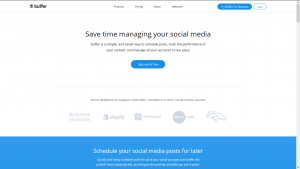 Buffer's simple and clean-cut interface has garnered many fans in social media marketing circles. Log in once and schedule content for different times of the day, so your feeds always look fresh and updated. The tool even suggests the best times of the day to send posts when analytics say you will get the maximum traction. Buffer's intuitive features let you customize posts for different channels. The tool also keeps a track of your links to give you accurate and up-to-the-minute insights and analytics.
MeetEdgar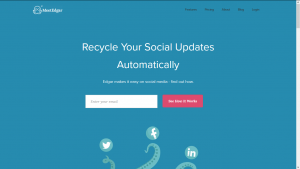 MeetEdgar or like it's more popularly known, Edgar, not only manages your social media content, it goes a step further to bring in more views for you by recycling your best content. So, on those days when there is a lull in the content factory (and it happens to us all), you can trust on Edgar to pull out something amazing from your old entries. The tool categorizes everything you post into different bundles, like quotes, blogs, memes, etc. All you've got to do is tell Edgar when to publish from each category, and it will take care of the rest!
HubSpot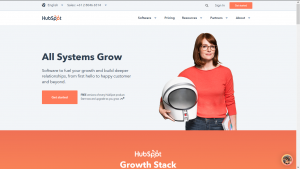 HubSpot is armed with a variety of tools that promise to help marketers get more out of social media. Its inbox collects and displays all social media engagements in one place, while the monitoring functionality lets you listen in on the conversations most relevant to you. While the publishing tools allows you to attach links, images, etc., the real beauty of this feature is in its analytics of how effective your post has been. In addition, there is a dedicated reporting tool as well where you can compare your performance across different time frames or platforms.
Sprout Social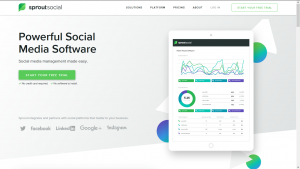 We'll be honest with you; this one can feel a bit overwhelming at first with so many tabs and instructions. But once you really get down to discover this tool, you just won't be able to do without it. Social media marketers swear by the beautiful and insightful reports Sprout creates, proclaiming how they don't even need to edit a thing. The tool cares deeply about customer relationship management and that is evident in its Discovery tab, which lets you know the terms or hashtags trending amongst your customer base – even if you are not mentioned in their stories.
The simplest tool of all, of course, would be to let a competent and innovative social media marketing company take care of your needs while you focus on expanding the bottom line. Sounds like a plan? We will love to help!