There are businesses that have grown into huge corporations in just a few years mainly on the strength of their websites. On the other hand, there are businesses that are doing well offline and haven't bothered to optimize their website for growth. Businesses with websites optimized for results, keep growing because of their ability to reach customers who prefer to deal online. The number of such customers have increased exponentially over the last decade and today no marketing strategy can overlook the customers who make online inquiries. Engaging a website development company in Noida to work on your website can be the first right step in the direction of a high quality responsive website.
Getting the information architecture (IA) right  
As the owner of a website your first objective is to ensure that visitors don't slip out of your website faster than the frequency at which they arrive. You can ensure that by hiring the services of a good web design company in Noida that will create your website after considering all your requirements. To begin with, they will focus on the IA through which the content in your website is organized, structured and labelled in the most appealing and easy-to-access manner.
It's obvious that when any visitor lands on your website, they would first go by the look and feel of the site before considering a longer stay in your site. This is where the IA of your website gains importance because a visitor has several options and will slip out within a few seconds if s/he doesn't like what s/he sees on your website, first up. Hence, the information on your website should be organized, structured and labelled to appeal to your audience.
Quality content is what your visitor wants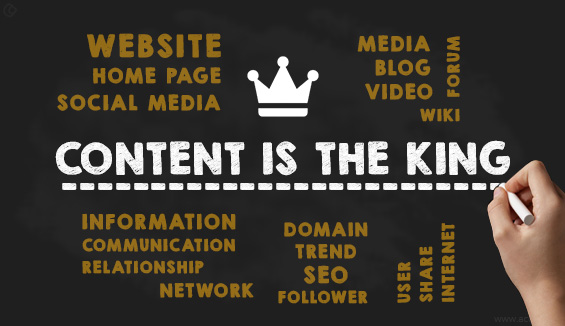 When your site is managed by a good website development company in Noida you need not worry about the kind of content your site would have. That's because quality content goes hand in hand with a good IA as it won't be possible to achieve that without quality content. You visitor won't take longer than a few seconds to decide whether you are offering the kind of content s/he is looking for.
For instance, if your company is a manufacturer of corrugated boxes, then your visitor would just like to read about corrugated boxes only and nothing else. The objective of your content is to provide the right information in adequate measure, to your site visitor and make him/her curious about your product or service. A reliable web design company in Noida will not just ensure that your visitor gets quality information but also finds it easily.
Zone One Digital is a leading digital marketing company based in Noida and serves clients across the country and the world. The web design and development experts here understand how the different pieces of content and IA fit together and create the perfect look and feel for your visitor to stay on and read. They know how the different elements of the design relate to each other and create that unique user experience that your visitor can't turn away from.